Why advertise with us?
Our Community Map Books provide you with a unique platform to reach your customers & prospects. The map book is appreciated & used repeatedly throughout the year providing great exposure for you. Your customers appreciate your participation & support of a valued community resource publication.
Marin Community Map Book
The Marin Community Map Book includes Mill Valley, Sausalito, Tiburon, Belvedere, Corte Madera, Larkspur, San Rafael, San Anselmo, Fairfax, Ross, Greenbrae, Kentfield and Novato.
40,000 copies will be distributed in Spring, 2018.
35,000 mailed directly to targeted homes.
5,000 distributed by community outlets & sponsors.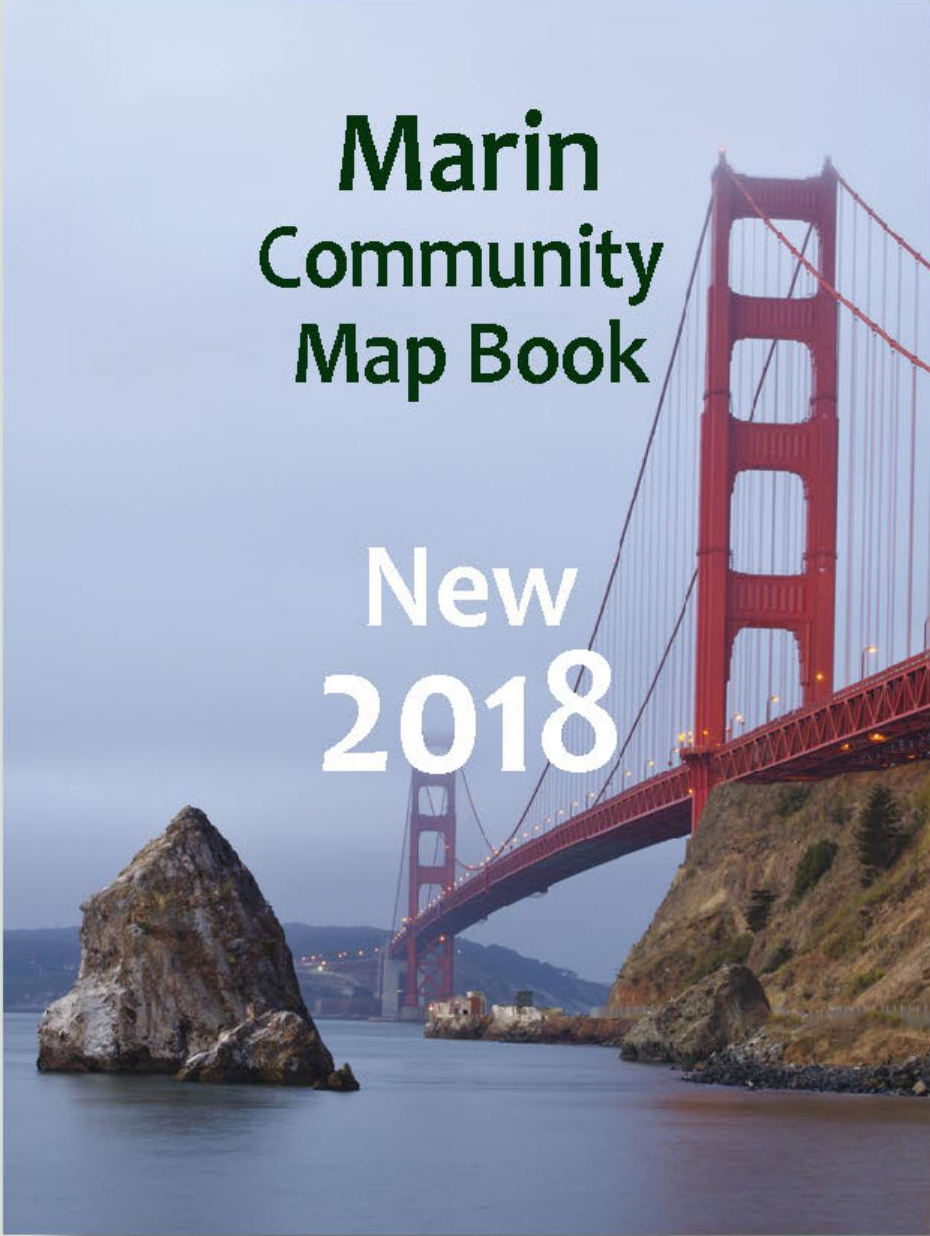 Doing Well
Our sponsors have reported proven business results from advertising in the Community Map Book. We provide a connection to your community and a way to reach customers in neighboring towns. The proof is that nearly all our sponsors renew each year.
Doing Good
Everyone loves our maps! Your sponsorship helps us all be prepared in case of emergency. Our maps books are used by CHP, Marin CERT, the Red Cross and first responders, who encourage everyone to have a good map on hand.
Demographics
Marin's communities are among the most affluent in the Bay Area. We reach 40,000 targeted households.
Average household income $180,000+
Over 80% are homeowners
Average housing value over $1.0 million
Please contact us if you would like more information about our readership and its demographic characteristics.